Pub 19 Bar & Grill
Apply Online
 Love your job at Pub 19 Bar & Grill! Apply to join our team and work in a high-volume restaurant filled with fun. Completed job applications can be submitted three different ways: emailed to [email protected], faxed to our office at 712-337-2209, or you can bring in job applications into Okoboji View Golf Course/Pub19 Bar & Grill personally.
Hand Drop application
Pub 19 Bar & Grill
1665 Highway 86
Spirit Lake, IA 51360
Fax Application to
712.337.2209
Job Application Questions?
*Pub 19 Bar & Grill is proud to be an equal opportunity employer. We are committed to providing equal employment opportunities to all employees and applicants for employment without regard to race, color, religion, age, gender, gender identity, disability, veteran status, sexual orientation, citizenship, national origin, or any other legally-protected status. We encourage and welcome applicants of all ages to apply.


"Had a pizza after playing a round of golf with friends from out of town. Fast and friendly service. Pizza was great and plenty for four of us. Good job!"
"This place is the best food in the IGLs! Great service and atmosphere. All of the food is very good. The Pizza and the flatbread is the BEST AT THE LAKES! Doesn't even compare to some of the others. Maybe, The best in the State. They also do To Go orders. We dine there or get a pizza to take home as often as we can."
"We had a great family lunch on a busy 4th of July weekend. Service was great and so was the good. Beautiful surroundings too!"
"During our family Christmas on December 16, 2017 we were looking for a place for about 30 of us to eat. With only about 45 minute notice, Pub 19 received us with a warm greeting and a large area for us to have a great meal. The waitress was one of the best we have ever encountered! The food was exceptional, we highly recommend this place for great service and great food."
Really good pizza "Staying at Cutty's and this was a easy, fast and food was great. Ordered 2 large pizza's for 6 of us. More than enough food and it tasted great. Highly recommended."
Hours
Monday:  11 AM - 2 PM
Tuesday: CLOSED
Wednesday: CLOSED
Thursday: 11 AM – 8 PM
Friday: 11 AM – 9 PM
Saturday: 11 AM – 9 PM
Sunday: 11 AM – 8 PM
Visit Us
Pub 19 Bar & Grill
1665 Highway 86
Spirit Lake, IA 51360
Phone: (712) 332-8142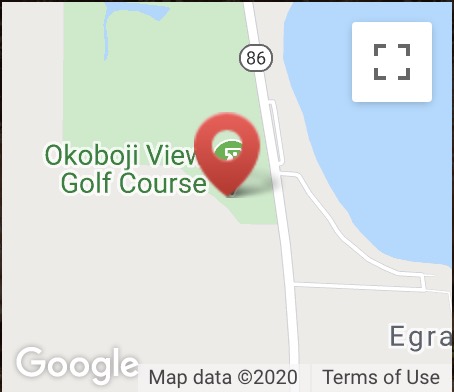 join our team
Want to join our team? Apply online today.